Pallas Karting & Adventure Centre
Whether you want to test your limits on Europe's longest Go Kart track, or experience the exhilaration of paintball warfare, Pallas Karting & Adventure Centre at Tynagh, Co. Galway has you covered!
Our team of experts ensure an action-packed day out for all types of groups including stag parties, hen parties, birthdays, corporate groups and team building.

Groups, Schools & Parties Welcome
Pallas Karting and Adventure Centre has been fuelling adrenaline for groups for over 25 years. Whether you are a gang of friends, stag party, hen party, corporate group, club or children's party, nothing delivers the same excitement as our karting and paintball challenges. 
Contact us today for an unforgettable experience for your group.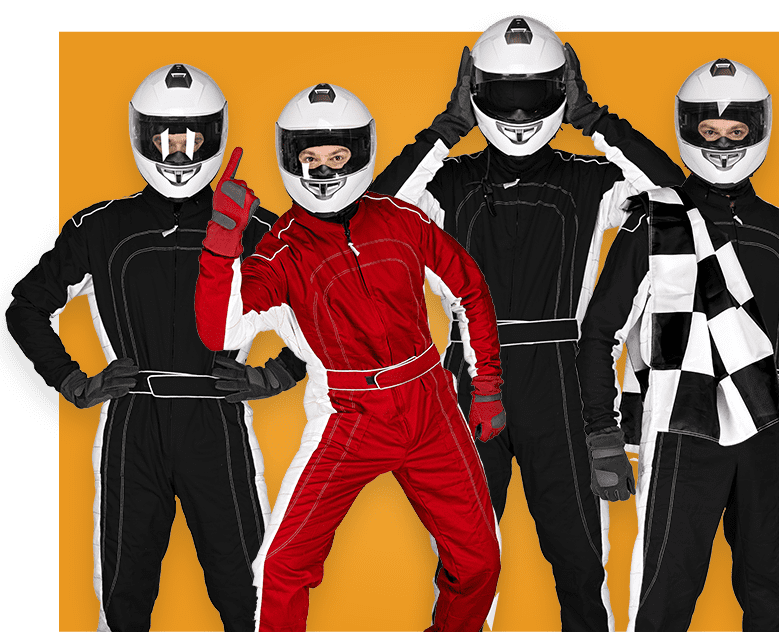 Let's Get Your Adventure Started.
At Pallas Karting & Adventure Centre we have never done anything by half! We have the longest karting track in Europe, as well as a sprawling paintball and splatball complex that never fails to leave our visitors in awe.
Since opening our doors in 1995 we have welcomed thousands of thrill seekers to our adventure centre. Our expert team take huge pride in delivering the most exciting and memorable experience possible for our visitors, so book with us today and enjoy the thrill of a lifetime!
Happy customers of Pallas Karting..
Tamara McGough
via Facebook
We did the Paintballing activity with Pallas Karting. We were a group of 24 and entertained from start to finish. the guys looked after us so well and had us laughing the whole way through. excellent activity, loads of fun and could not recommend the team there more! Definitely will be back!
Fantastic time here on a stag party, the lads in the paintball are great crack they really get you going and interact with you. They will also give you a good slagging which is what you want when on a stag. Defo worth the money hands down.
Absolutely brilliant day with Davitt's GAA U16s and minors, thanks very much!
Vivienne R
via Trip Advisor
Best hen ever. I cannot recommend Pallas highly enough. We did splatball and go karting. Some of the girls were concerned that it would hurt and you don't feel it at all. The go karting was also fantastic. Again the instructors were so lovely and fun. Can't wait to go racing again!
Very friendly staff. Karts are easy for kids to use. Good safety on track. Great fun for beginners and more experienced kids. Great fun day out.
Pillowtron
via Trip Advisor
Stagtastic! Went there for the karting and paintball deal. I arrived earlier than my stag group and made feel very welcome by all the staff. Karting was first and the track is by far the best I've been on. Loads of chances to overtake and fun cornering.
Tara Gilligan
via Facebook
Took a group splat balling today and they all had a great time. Staff were great and made sure all the kids had loads of fun. Would highly recommend thanks so much.